---
Responsive, reliable and reassuring IT Support Lincolnshire
Virtually every business relies on some form of IT equipment. Here at Octagon technology we understand that if your IT goes wrong it can have a negative effect on your business.
So, we're here when you need us. Whether you want on site emergency response, remote IT support, a quick bit of advice or a complete consultation about an entire new system, we have the skills and experience to ensure that you get exactly what is necessary.
"Always there to support us and able to respond very quickly to changing demands and needs. I appreciate the team approach to maintain our systems and their development." – Richard French, QS Burton & Co
Having worked with small and medium sized businesses for nearly 20 years, we understand what you need and what you don't. We provide sensible, cost effective solutions to meet the demands of your business.
By letting Octagon Technology handle your IT needs, you will:
• Increase your productivity by focusing on your business instead of IT problems
• Have peace of mind knowing your infrastructure is reliable
• Have technology solutions that will meet your business needs
• Protect your customers and assets by having a secure network
• Enjoy 24/7 technology monitoring. We will know if something goes wrong before you do
• Have peace of mind knowing your technology work on demand
Please explore our website to find out more about how we can help you, or pick up the phone and give us a call. We'd love to have a chat with you to discover your requirements and explain how Octagon Technology can provide just the IT support that you need.
Telephone 01522 797520
Our Promise
Our service is fundamentally based on a superior IT knowledge and expertise, effective communication, trust and friendly approach, therefore we'll get to know your business first by listening and talking to you/or visiting you on-site in order to understand your technology needs better. We have become known for our:
• Quick response
• High expertise
• Decades of experience
• Reliability
• Can-do attitude
• Time saving
• Consistent solutions
We will provide the right support for all your IT needs, giving you confidence that your business runs as efficient as ever and all your important files, financial data, and sensitive customer information are protected.
Octagon Technology – reliable, local IT support, when you need it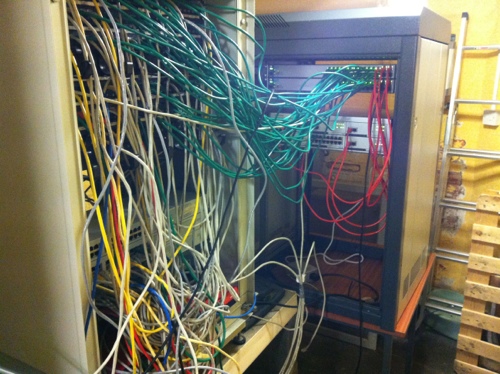 let us provide "technology without tears" and untangle your computer systems