IT Support for Lincolnshire
If you are looking for IT support in Lincolnshire, you can rely on us to take away all the hassle of IT support. When we look after your computer system, your network, your security and your data backup we do the whole thing for you! We advise, specify, procure, install, maintain and fix computers and networks, and train you how to use them. You can also breathe easy when you use our secure online data backup system. We even deal with all your related suppliers on your behalf. So all this means you can go away and do what you set up in business for in the first place.
We help you improve business performance and profitability by getting the most out of your computers.
An Octagon Technology engineer can fix client problems by remote control or attend very quickly if remote access is not possible.
We can also get involved before problems strike, documenting business processes and computer systems and writing a business continuity plan and a disaster recovery plan. You can benefit from our wide ranging knowledge of computing and technology.
Our blog, written by our support engineers, will let you know about the things we can do – as we do them. We don't broadcast our clients' names as confidentiality is the bedrock of what we do, and we also don't have our company name on our vehicles – even more security for you!
Every month we give away a consultation - call Diana to be included – Clive will then come and discuss with you any aspect of your computer system you wish. You can talk to us about your computer problems, your plans for the future and your budget and we'll give you some ideas with absolutely no obligation on your part. Most of our clients are small businesses but we also have larger multi-site customers. Call us if you would like to book a session on 01522 797520.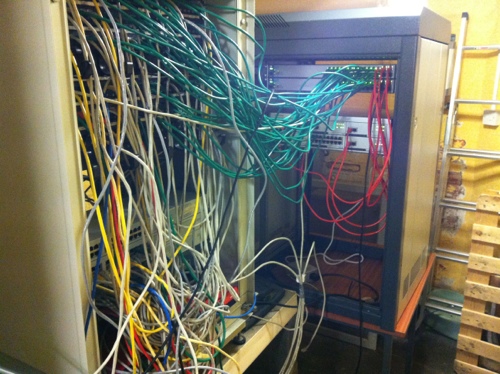 let us provide "technology without tears" and untangle your computer systems